THE CALIFORNIA COLLECTION
The California Collection is a fresh and effortlessly versatile palette of sun-soaked colours, created by Kelly Wearstler and handcrafted by Farrow & Ball. Used alone, or with our wider range of signature hues, it offers effortless combinations for creating a stylish, dynamic look in your home.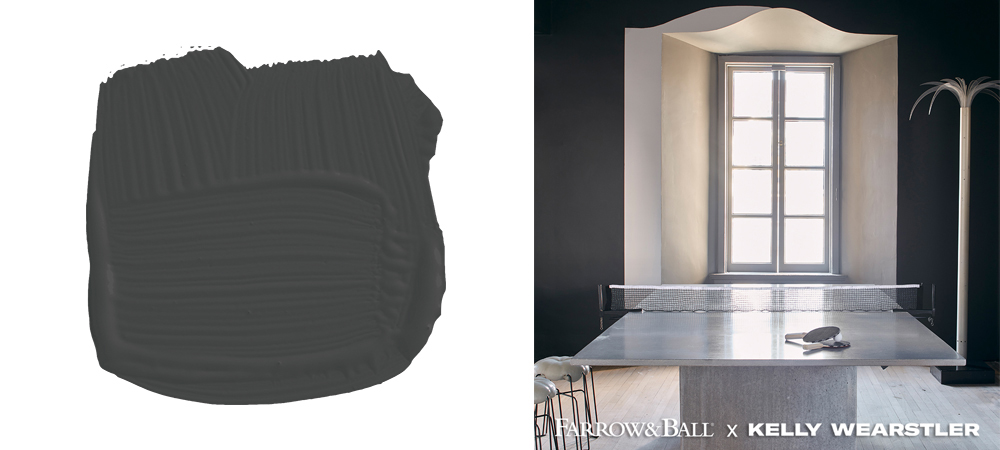 No.CC1 TAR
Capturing the off-black shade of sunbaked desert highways, this deep yet restrained neutral is soft enough to envelop a whole room.
Sand No.CC2
A warm white of depth and complexity, the versatile neutral conjures images of Malibu, with its soft-sanded beaches and its coastal homes filled with natural wood and textured linens.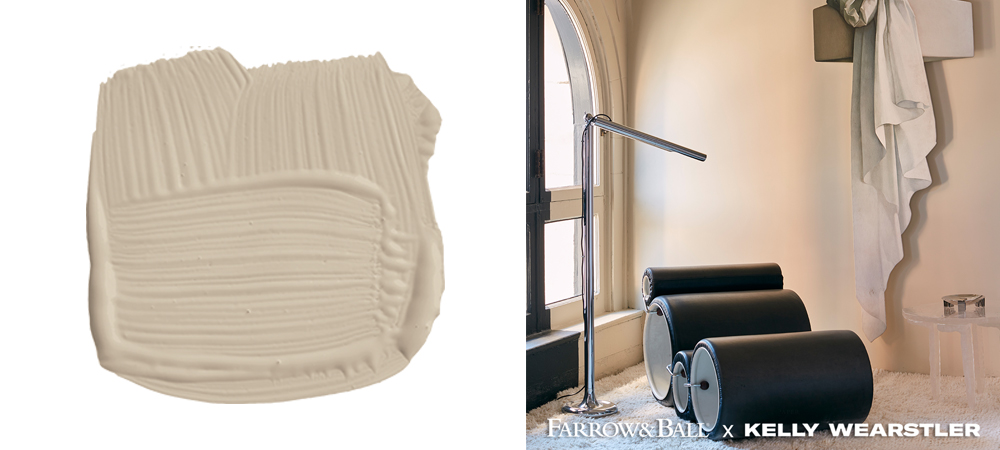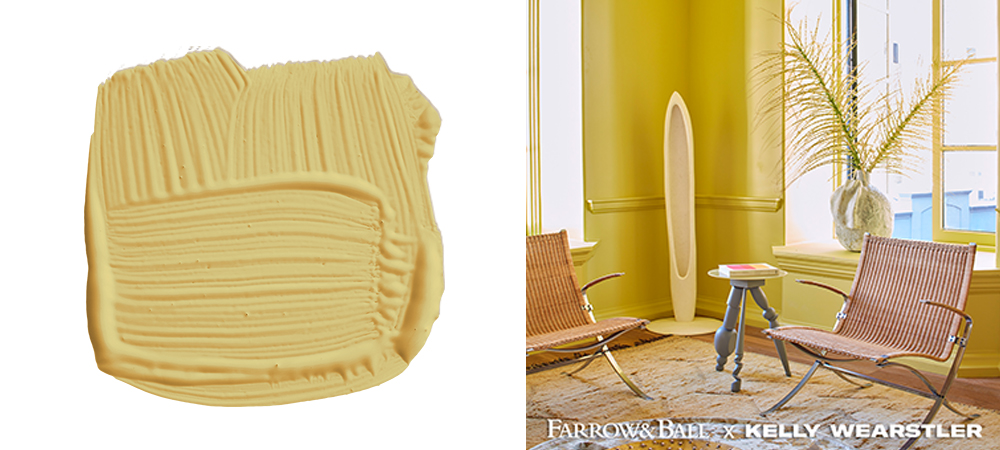 CITRONA No.CC3
Inspired by the lemon trees that thrive in the California's temperate climate, this softened citrus shade is an earthy, contemporary take on a true chartreuse.
PALM No.CC4
This fresh green is a love letter to the iconic palms that dot the L.A skyline. It has a desaturated quality, as if always being seen in the clear, bright light characteristic of California.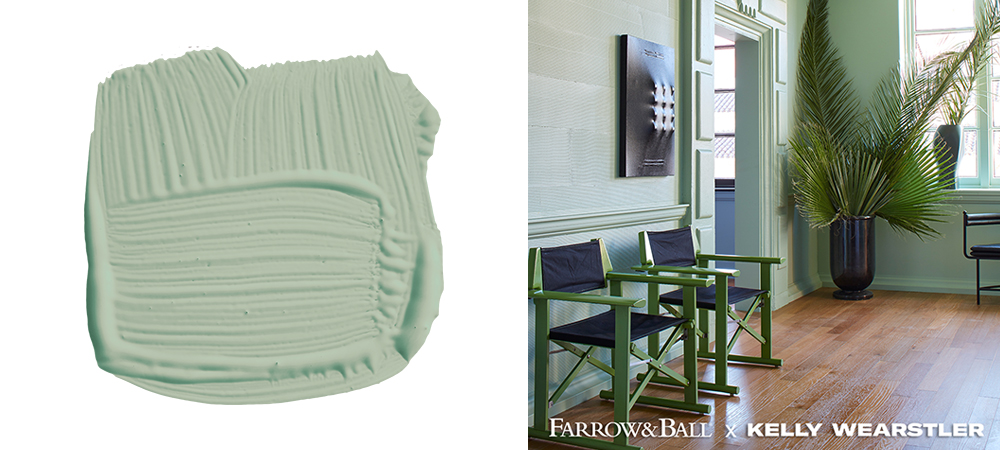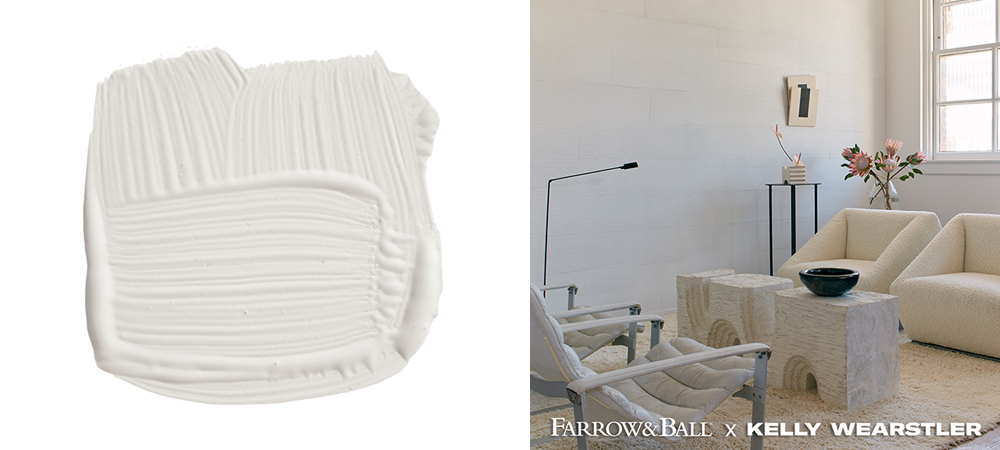 SALT No.CC5
A bright, crisp, white, reminiscent of the salty air ushered in the Pacific Ocean and the delicate crystalline layer it leaves behind.
HAZY No.CC6
This muted blue-gray is inspired by the marine layer that brings drifts of dreamy fog inland, capturing the fresh feeling of early mornings on the coast.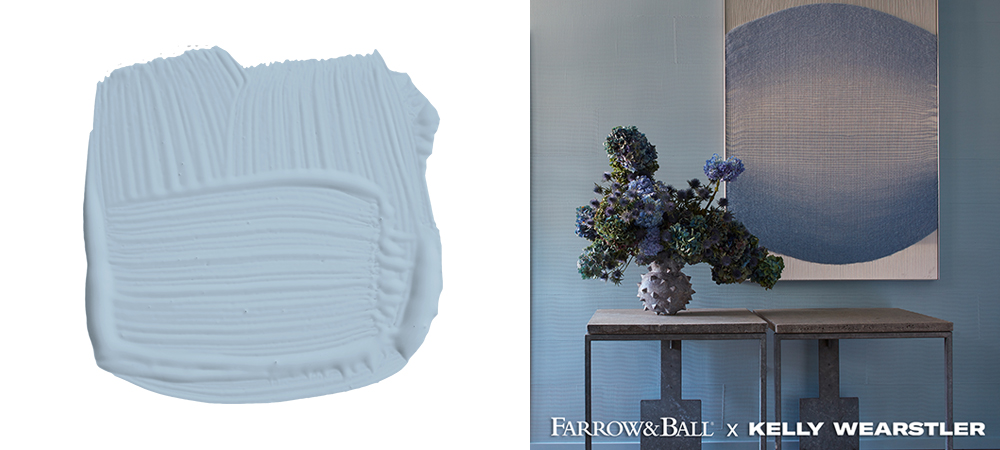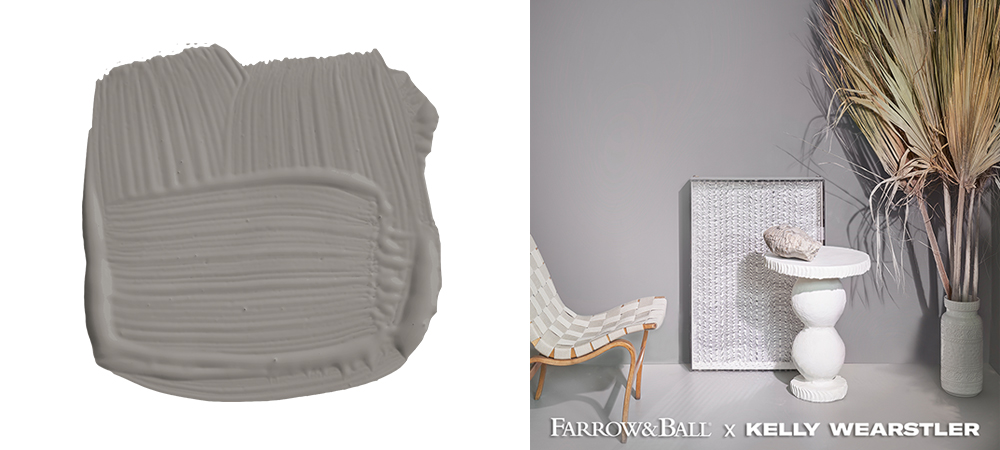 STOKE No.CC7
A true effortless gray to bring strength, structure and clarity to any palette- just as it does to the landscape on city streets and cloudy coastal days.
FADED TERRACOTTA No.CC8
The singular colour of terracotta pots and tiles baked to a pale hue by the California sun. An easygoing shade characterized by softness and warmth.